---
---
This item is now sold out/retired.  This page is for reference purposes only.
Metal panels measure 20"x30" inches, weigh 4 lbs, and include 1/2" wood spacers to allow them to sit away from the wall.  Metal panels are extremely reflective and look very similar to an LCD screen; it's almost as if you can see THROUGH the art!  Panels are hand signed and numbered on the back.
Background map created from an original, night-time photograph taken by the NASA Suomi-NPP satellite.
Check out this GIF to see just how reflective it is: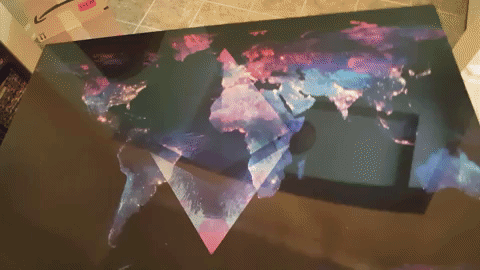 ---